To conclude Brain Injury Awareness for the month of March, we have asked some of our past Vision Therapy graduates to share their testimonials about the impact of the traumatic events in their lives and how our vision therapy program helped them overcome their obstacles.  
First we have a story from Angeleigh
March 5, 2016
My name is Angeleigh Kumpel. I am currently a second year student at UCLA. A little more than four years ago, I was a pedestrian hit by a car while crossing the street. That is how I sustained my traumatic brain injury and what a recovery it has been.
Just after I regained consciousness from a coma, visual tests revealed what could have developed into a blind spot in the left side of my visual field. This development made it imperative for me to have vision therapy after my accident. My mom had already done some work with Dr. Suter Vision before my accident, so she knew just where to go. A potential blind spot was not my only vision problem that appeared after my injury. I found that I could not read without my vision becoming so blurred that I could no longer make out the words on a page, even while I wore my prescription lenses.
As I am sure anyone would be, I was a bit skeptical about the idea of vision therapy at first. I had no idea more than corrective lenses or surgery could be used to correct vision. My opinion was completely changed within the next few weeks as I began vision therapy.
It turned out the convergence muscles around my eyes were weakened. This explained why I was having trouble crossing (converging) my eyes to read. Everything at Dr. Suter Vision was always explained to me in a way that I could understand and use to correct my vision. I always felt treated with respect, and I was treated as an individual.
I had never expected vision therapy to have been as fun as it was. I greatly enjoyed doing visual exercises at home, and doing therapeutic exercises with my vision therapist, Miss Shari Stamps, during our therapy sessions. We formed a strong and lasting friendship that continues on today (the strength of our bond probably, at least in part, due to our mutual love for penguins). We enjoyed each other then and still have a blast whenever we cross paths.
Vision therapy with Dr. Suter Vision helped boost my self-assurance and confidence for when I returned to high school later that year. I am eternally grateful for all of their help and support. I highly recommend vision therapy for any person that is has some visual struggle they are eager to overcome.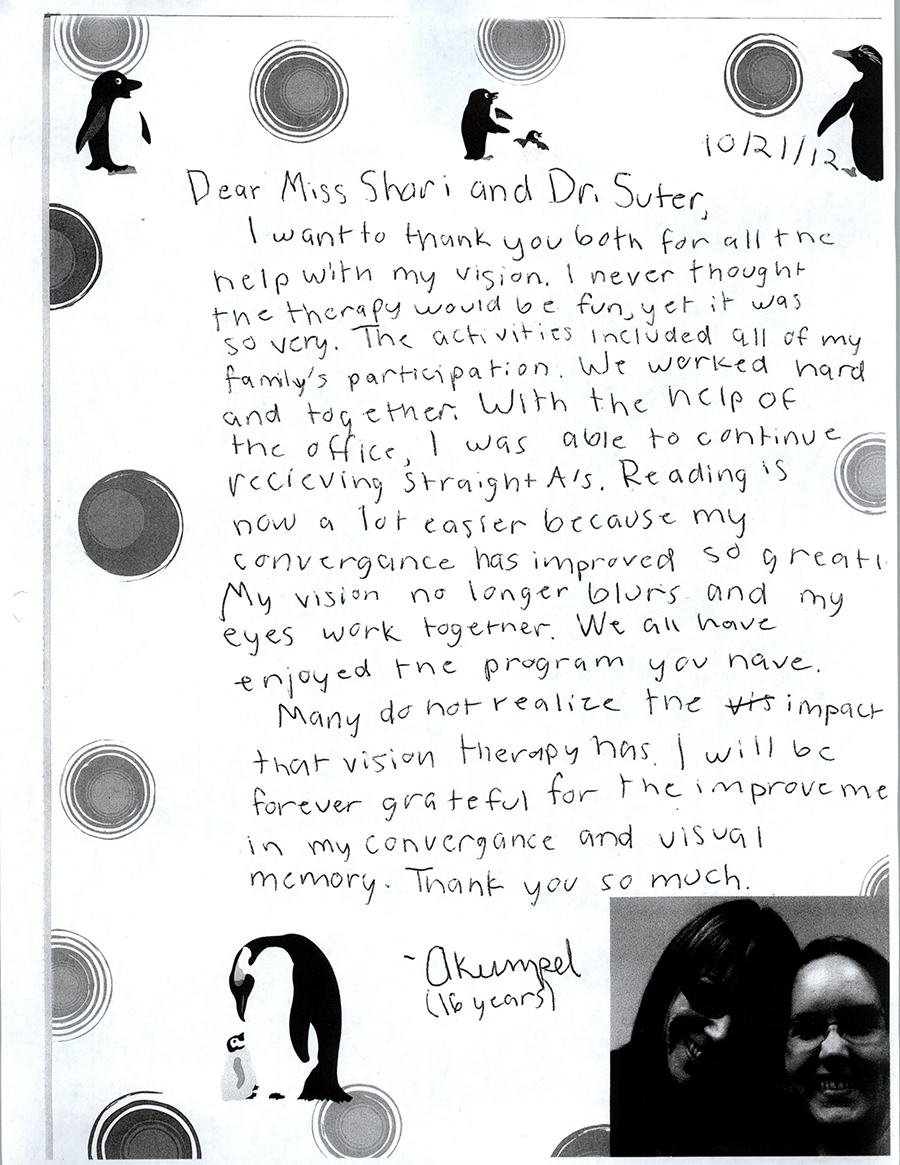 Next we have a story from Tracy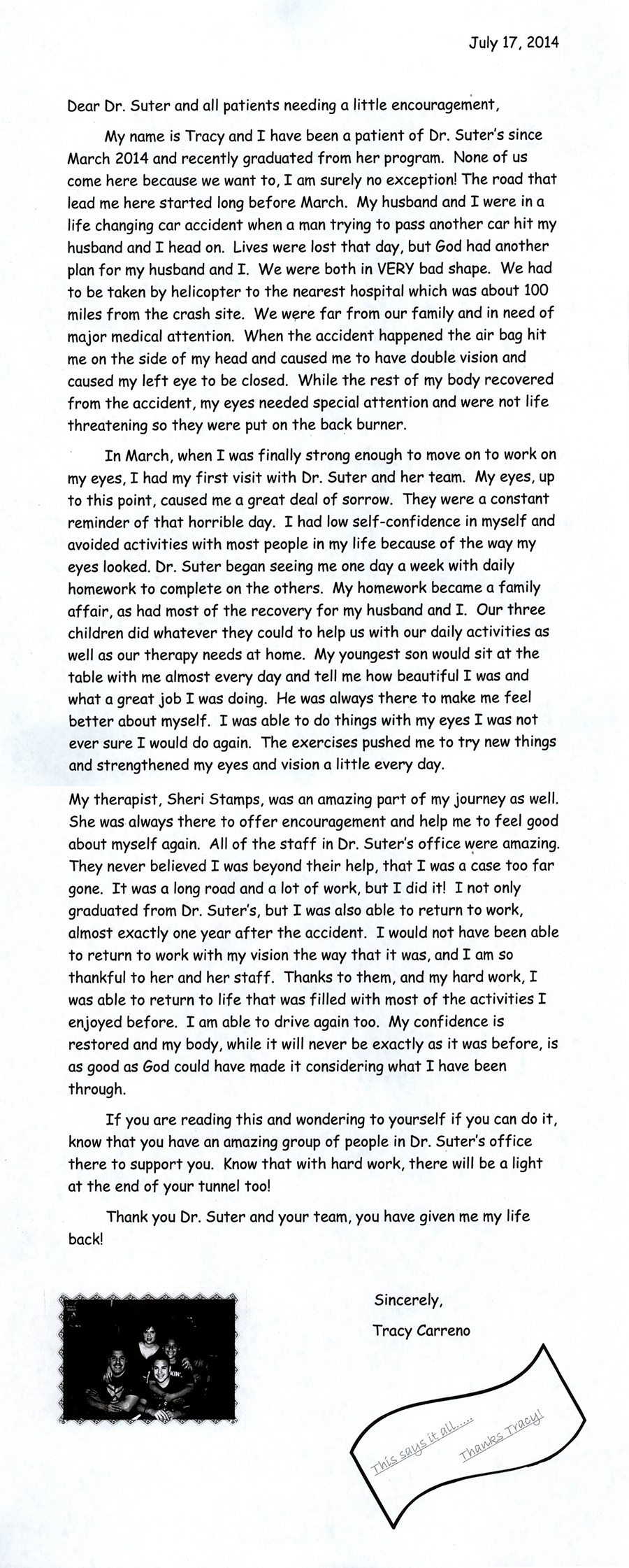 Tags: Vision Therapy, Brain Injury, Brain Injury Success Stories, Vision Rehabilitation