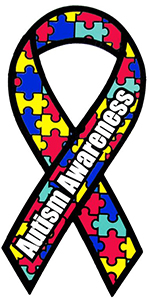 A Missing Piece to the Autism Puzzle:  College of Optometrists in Vision Development Shares the Visual Link to Autistic Behaviors
COVD Supports Autism Awareness
The recent report from the CDC presents an alarming 30% rise in the rate of Autism Spectrum Disorders (ASD) from just 2 years ago. Now that the autism rate is 1 in 68 children, the message from the College of Optometrists in Vision Development (COVD) in recognition of Autism Awareness Month needs to take center stage.
"While the search to find the exact cause for ASD is ongoing, the visual link to autistic behaviors provides some answers and help to improve quality of life," states COVD President, Dr. Ida Chung, O.D., FCOVD.
Typically when most people think of vision, they automatically think about how clearly one can see the letters on the eye chart. However, seeing clearly is just the beginning. We need to be able to make sense out of what we see, this requires that the visual information is relayed to the brain correctly, so it can be interpreted or processed.
"When someone has any type of neurological disorder such as ASD, their ability to process visual information can be compromised," Dr. Chung continues; "This can be due to a mechanical problem in terms of how the visual information is gathered and brought to the brain for processing, or the actual brain process of interpreting the visual information. The good news is that no matter what the cause, help is available."
In 2011, Dr. Temple Grandin stated in her book, The Way I See it: A Personal Look at Autism & Asperger's, "Visual processing problems are common in individuals with autism spectrum disorders. They can result in lack of eye contact, staring at objects, or using side vision… Suspect a visual processing problem if you see an autistic child tilt his head and look out of the corner of his eye… a child with poor vision processing may fear the escalator."
Dr. Grandin further explains, "A regular eye exam will not find these problems. To correctly diagnose and treat visual processing problems, a developmental optometrist should be consulted… Due to the high variability within autism spectrum disorders, not all individuals will benefit from vision therapy. However, a child who can see his world clearly has a much better chance of benefiting from other therapies."
Michele Hillman could not agree more with Dr. Grandin's message. When her son, Joshua, wasn't making his milestones she took him to the pediatrician who referred him for speech therapy and also to a nutritionist. At 16 months old, he was diagnosed with Failure to Thrive.
When Joshua was 19 months old, she noticed that, "his eyes were turning out. He would choose the eye he wanted to look at me with and the other eye would turn out." This resulted in a referral to a pediatric ophthalmologist and 3 months later, at the age of 22 months, Joshua had strabismus surgery for exotropia (which means an eye which turns outward). According to Ms. Hillman, the Ophthalmologist told her that "if he did not have surgery before 2 years of age he will go blind in one eye. This is why we did the surgery."
However, "after the surgery things got worse," Hillman shares, "We didn't know to what extent until he was diagnosed with Moderate Autism – PDD-NOS by a Neurobehaviorist." Joshua went through numerous therapies in an attempt to help him. It wasn't until Joshua was 7 years old that the door was opened – an Occupational Therapist referred Joshua to a developmental optometrist.
The results of his first evaluation explained a lot. Joshua was seeing double! According to Hillman, " Once the eye surgery was done I assumed that his vision was fine, because that's what the ophthalmologist told me. I had no idea he was seeing double, had no sense of spatial relations, his peripheral vision was off, he had no depth perception, and no 3D vision. Now I know that the reason Joshua continued to tilt his head was because he only wanted to see one mommy and not two."
Hillman was told by the pediatric ophthalmologist that vision therapy doesn't work, but she chose to move forward with it anyway. Hillman is glad she didn't listen. She shares, "The program of optometric vision therapy made all the difference for Joshua. His diagnosis was upgraded to high functioning autism, and he is doing well in school. He can even look at me without turning his head. When he was originally diagnosed with moderate autism PDD-NOS, we were told Joshua would be dependent on us for life. Now, thanks to vision therapy, the sky is wide open for him and he will be able to grow into an independent adult."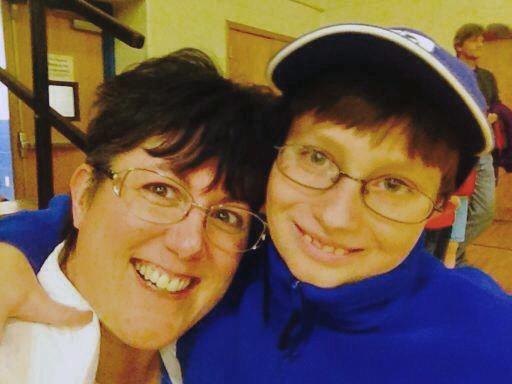 It can be a rough road for parents to determine the right therapy to pursue at the right time. Hillman has teamed up with another mom whose child went through vision therapy, Kelly Snedden, and 9 months ago formed a Facebook group, Vision Therapy Parents Unitewith the goal to help other parents through these decisions. The group is rapidly growing and is currently at almost 1300 members. "Parents from all over the globe are participating and connecting," Hillman continues, "It is very rewarding to help so many people." The group is closed, but parents are invited to join, just follow the instructions on the Facebook page.
"For more information on vision and autism, including additional research, I invite parents and professionals to visit our website at COVD.org," shares Dr. Chung.
Pamela R. Happ, CAE
COVD Executive Director