Welcome to the office of Dr. Penelope S. Suter where it is our goal to help you improve the quality of your life and reach your personal vision goals. Our optometrists offer comprehensive vision care and vision therapy in a patient-oriented atmosphere to help ensure that your eyes stay healthy and your vision is the best that it can be.
The experienced optometrists at our Bakersfield vision-care center successfully deal with all aspects of functional vision—from the more common issues such as eyestrain and "uncomfortable eyes," to eye turns, and "lazy eyes". We work with improving athletic performance, overcoming vision related reading and math difficulties in the classroom, and even more complex issues like working with visual consequences of serious brain injury. We also love helping infants and toddlers develop good visual skills for a lifetime.
As functional and developmental optometrists, our concern is not only with the health of your eyes, but also with your overall visual-system function. This means that our care does not simply stop at 20/20 eyesight and healthy eyes, but it aims to maximize the vision and quality of life for each and every one of our patients. We provide comprehensive eye exams, screening and treatment of eye disease, help in recovery from eye injury, vision therapy and much more.
Please explore our site to learn more about our services and how we can address your eye-care needs—everything from general optometry to vision therapy.  Please do not hesitate to contact us!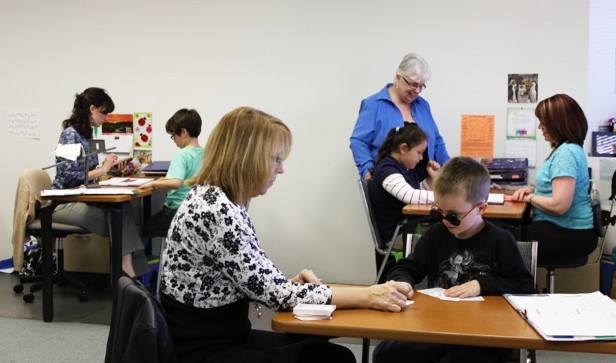 The optometrists and staff at Dr. Penelope S. Suter's office are proud to serve patients in Bakersfield as well as surrounding communities such as Fresno, Lancaster, Lake Isabella, Arvin, Delano, Frazier Park, Lamont, Palmdale, Porterville, Shafter, Taft, Tehachapi, Visalia, Wasco and many more.