Learning-Related Vision Disorders
Visual Information Processing Evaluation
This evaluation is used to determine an individual's strengths and weaknesses in being able to process what is seen visually. There are numerous tests included in these three, one-hour sessions that help reveal visual-perceptual and visual-motor abilities. A portion of the evaluation is needed to determine if there are any processing deficits, including dyslexia, that may be causing scholastic problems. Also included will be tests to assess current visual memory, reading comprehension and fluency, eye hand coordination, and an evaluation to determine if colored tints improve reading ability or visual comfort. At the time of your scheduled consultation, a written report will be provided, explaining all findings and recommendations determined by the doctor.
ADD & ADHD
While vision therapy does not cure ADD or ADHD, many children with vision deficits that keep them from being able to sustain their visual focus and eye teaming for near tasks are misdiagnosed as having ADD or ADHD. Vision problems should be ruled out whenever there is a suspicion of ADD or ADHD. Something as simple as the correct glasses for nearpoint, or vision therapy to allow them to sustain their visual focus and alignment for reading, writing, and other near tasks, may remediate the ADD or ADHD symptoms.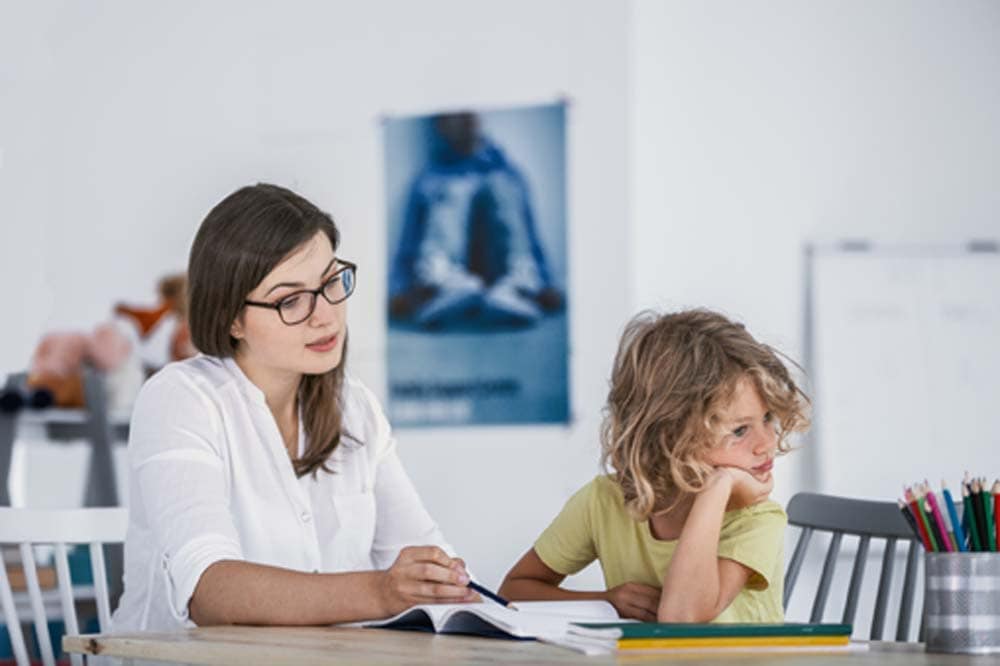 Children on the autism spectrum have a higher rate of visual deficits than the general population. We work successfully with many moderate to high-functioning children and adults on the autism spectrum to enhance their quality of life and performance ability. Visual deficits in both shape and space perception are common in this group and can frequently be remediated through vision therapy. Toe walking may often be alleviated with special rehabilitation yoked prism glasses. Patients in this group also often respond well to Intuitive Colorimeter tinted lenses. Temple Grandin endorses vision therapy for patients with spectrum disorders.
VISION REHABILITATION FOR OTHER SPECIAL NEEDS
Patients with Down Syndrome developmental disability and other special needs frequently suffer from a greater rate of visual deficits than the general population. We are happy to work on realistic, specific, vision goals developed with the family for any of our patients.
Lindamood Bell
We now have Lindamood Bell Program trained staff. This makes it possible to enhance our Vision Therapy Program by integrating Lindamood Bell Program-based instruction and materials for those patients who can benefit from it. By combining the two programs, we are able to treat the vision based learning deficits and, for those children who will benefit, apply the Lindamood Bell  Program to help them generalize their new found vision skills to the reading process.
Dr. Penelope S. Suter and staff are proud to serve patients in Bakersfield as well as surrounding communities such as Arvin, Delano, Frazier Park, Lake Isabella, Lamont, Lancaster, Palmdale, Porterville, Shafter, Taft, Tehachapi, Visalia, Wasco, and many more. Our services include, but are not limited to, diagnosis and treatment of vision issues that result in reading, spelling, and other learning deficits, as well as vision dysfunction that results from autism spectrum disorder, brain injury, or other neurological compromise. Treatment may include lenses, prisms, colored filters, vision therapy, and post brain injury vision rehabilitation.